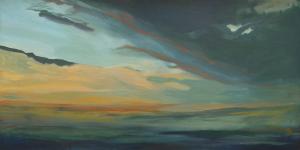 From the Zachary Plainsman News released on March 28th 2012


Artist Carol Oufnac Mahan was selected to have two of her original oil paintings displayed in the Louisiana Governor's Mansion.

"We have had the honor of showcasing art in the Governor's Mansion by incredibly talented artists from our Great State," said
Supriya Jindal, First Lady of Louisiana, " Carol Oufnac Mahan's landscape paintings truly capture the picturesque sunrises and sunsets
across Louisiana and the rest of the South."

Mrs.Mahan received her bachelor of Fine Arts degree in 1991 from Louisiana State University. She currently resides in Zachary, Louisiana with her husband and three children.